Rose Charities Cambodia

Cambodia
Rose Charities Cambodia is a registered Cambodian charitable organization which runs Cambodia's foremost sight center for the poor.
Operating since 1998, services include sight restoring eye surgery, blindness prevention procedures, medical and surgical treatment of acute eye disease and optometric / refraction (glasses) services
The center has around 12000 consultations per year, and carries out between 1200 and 1500 operations, most of them sight restoring and free or at very low cost for the poor.
Although a local Cambodian run and managed organization, The Rose Cambodia Sight Center is closely supported by Rose Charities New Zealand, Canada, USA and has strong informal links to the Lumbini Eye Hospital, Nepal (one of the worlds foremost consultative centers of excellence ). Visiting experts pay regular visits from these and other centers.
Rose Charities Cambodia is widely known throughout all of Cambodia. People of all ages, and walks of life, travel from all over Cambodia to use its services. Dr. Hang Vra (the Sight Center's Director and Founder) is possibly the most respected eye consultant in Cambodia whose surgical abilities have been very highly commended by every visiting surgeon to date. A distinguished visiting NZ surgeon was heard to say 'Dr Vra has the finest (surgical) hands I have ever seen'.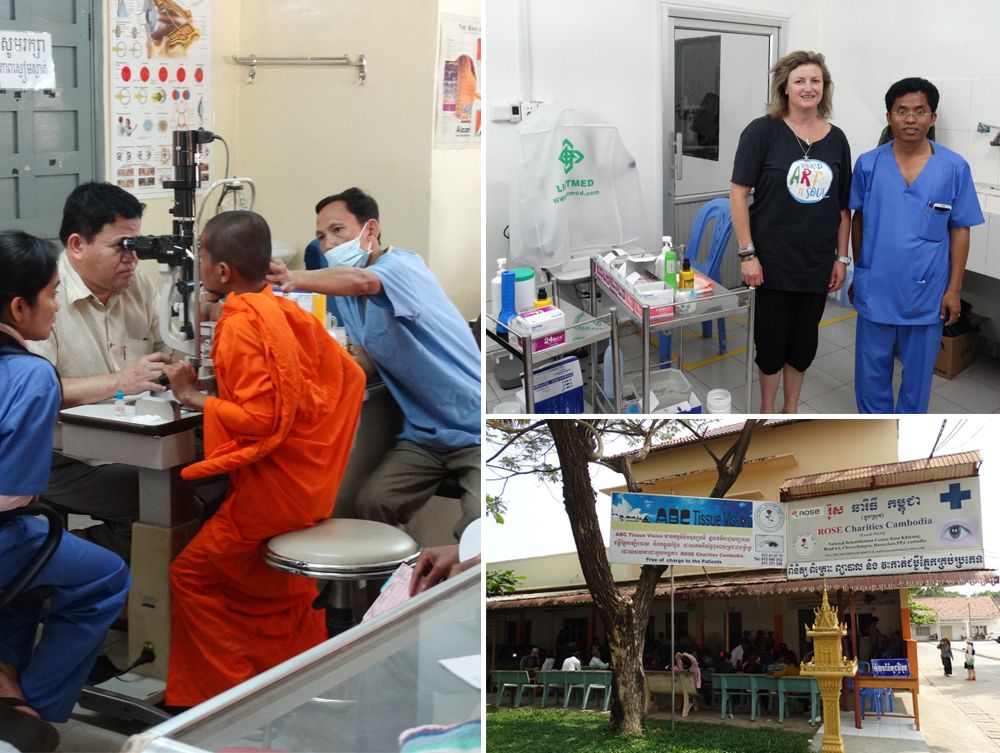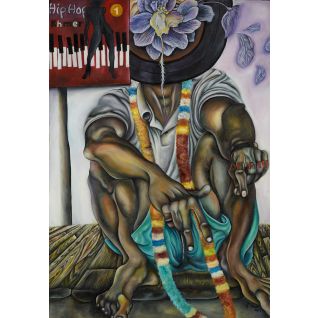 Purple Hibiscus
Sokuntevy Oeur
artist #2/art #1
590mmW x 850mmH
A percentage of sales of this artwork go towards Rose Charities Cambodia


Find out more about Rose Charities Cambodia: