Nepal Youth Foundation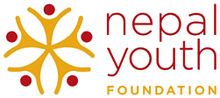 Nepal
The Nepal Youth Foundation (NYF) is a U.S. based nonprofit that brings
hope to impoverished Nepali children by providing what should be every
child¹s birthright ­ Freedom, Health, Shelter, and Education.
We do this through a comprehensive array of programs designed to meet the special needs of the children and youth we serve. Since NYF was founded in 1990, we have had a tremendous impact on the lives of more than 45,000 of the most underprivileged children and youth of Nepal.
The Story of Olga Murray and the Nepal Youth Foundation
In Olgas words - How It All Began
In 1984, sixty-year-old Olga Murray – a lawyer at the California Supreme Court – visited Nepal as a tourist to go trekking.
The next year, she was back in Kathmandu. She met a volunteer English teacher at a boys' orphanage (the first in Kathmandu) called Paropakar. The orphanage, which housed 45 boys from 5 to 16 years old, was located in one of the most worst areas in Kathmandu. Olga offered college scholarships to any boy who left Paropakar Orphanage at the end of 10th grade and passed the college entrance exams. That first year, five boys from Paropakar passed their exams and earned scholarships from Olga. (Since then, through the generosity of NYF's donors, many Paropakar boys have received scholarships from NYF.)
Broken Leg, Broken Children
Olga Murray slipped and fell on a trek in the Himalayas. Carried for days in a basket on the shoulders of a Nepalese she consulted a young Nepali orthopedic surgeon who had just opened a small hospital for children. All treatment was free and of a very high standard. Day after day, she saw kids with the most terrible disabilities being brought to the hospital. Some of these children were abandoned at the hospital by families too poor to feed a child who couldn't contribute to their survival. With friends, Olga began giving scholarships to some of these kids, too.
By 1990, people had heard about this work and wanted to help. The Nepal Youth Foundation was formed in 1990 and was granted tax-exempt status by the U.S. Internal Revenue Service. Two years later, Olga Murray retired from the practice of law after 37 years as a research attorney with the California Supreme Court. She began to devote all her time to the welfare of Nepali children.
In 1992, NYF's first children's home, J House for boys, was born out of a necessity of the heart – the desire to keep a group of homeless boys, supported in boarding school by NYF, living together in the ad-hoc family unit the boys had formed.
After two years, the first J House was full to overflowing, so we moved the kids to a larger and more comfortable home. By then we had taken in some girls, too, and J House became coed. We rented another nearby house – and K House (for girls) was born.
In 1998, we launched the first Nutritional Rehabilitation Home (NRH) with the recommendation and cooperation of a prominent pediatrician in the only general children's hospital in the country. The NRH provides hands-on life-saving services that restore the child's health and educates the mother in nutritious food preparation and child care.
In the rural Western Nepal, young girls are sold into bonded servitude by their impoverished families. Typical of NYF, the Indentured Daughters Program was formed and so successful that it quadrupled in size from the first year to the next, and since then we have saved more than 11,000 girls. Instead of being sold away, thousands girls now remain with their families, receive a piglet or goat, and are going to school.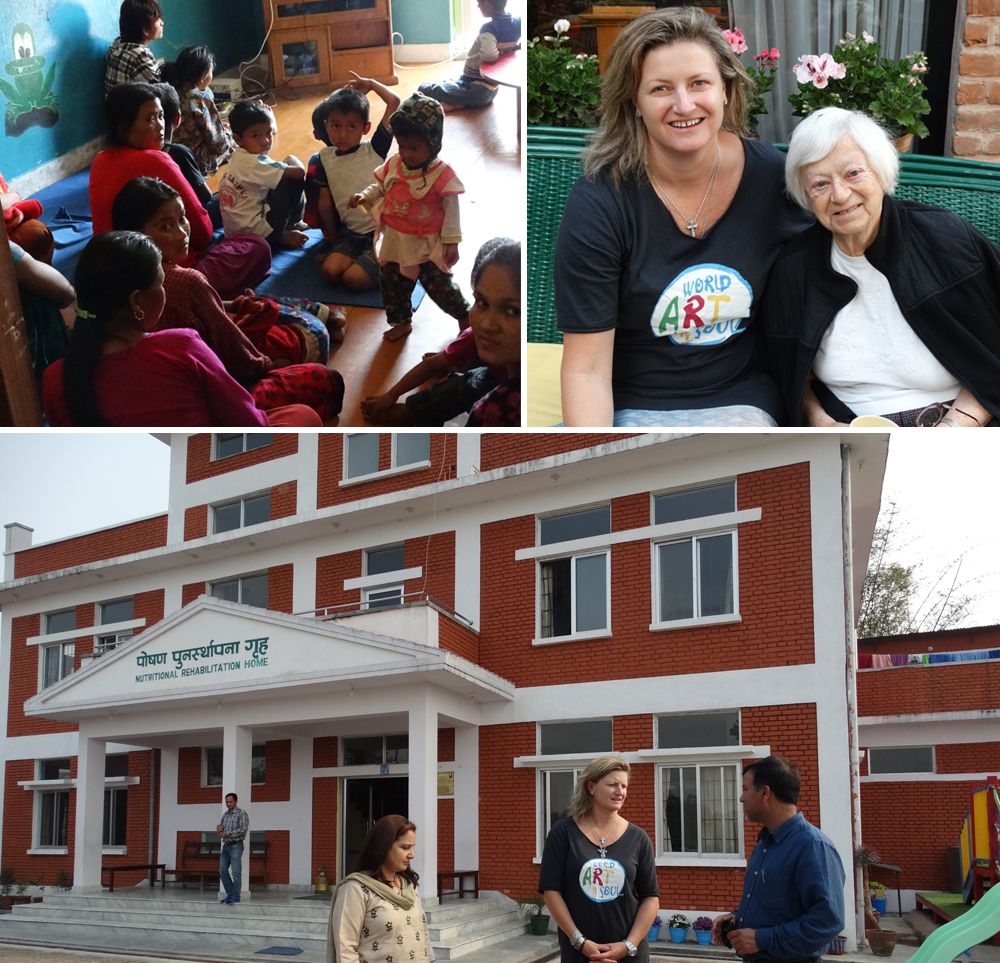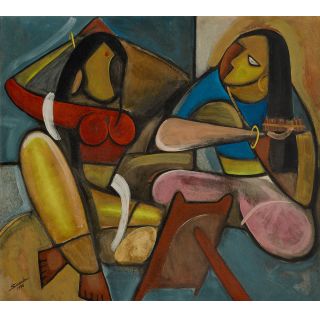 Two Belles
Surendra Pradhan
artist #5/art #1
860mmW x 770mmH
A percentage of sales of this artwork go towards Nepal Youth Foundation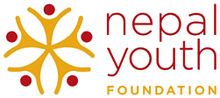 Find out more about Nepal Youth Foundation: