The Little Stars of Luxor

Egypt
Little Stars aims to assist orphaned, abandoned, disabled and disadvanted children in Egypt regardless of their gender or their religion. A winged Isis was chosen as the Little Stars mascot because by legend she is the protector of children.
If asked to protect children she will hold them in her arms and enfold them in her wings of love and peace.The aim of Little Stars is to protect all children in that way.
Little Stars is registered with the United Kingdom Charity Commission and, to ensure that we work entirely within Egyptian law, it is also registered with the Egyptian Social Services and authorities. This means that we are properly licensed for all our activities and undergo regular inspections of our accounts and our work.
Egypt is in crisis. There has been a revolution and then a military coup which has left the country in economic misery and seen the total collapse of the tourist industry upon which Luxor depended for its income. Many people have lost their lives in this struggle and few families are without someone who has been killed or imprisoned. The poor are at the bottom the heap in these situations and need your help more than ever.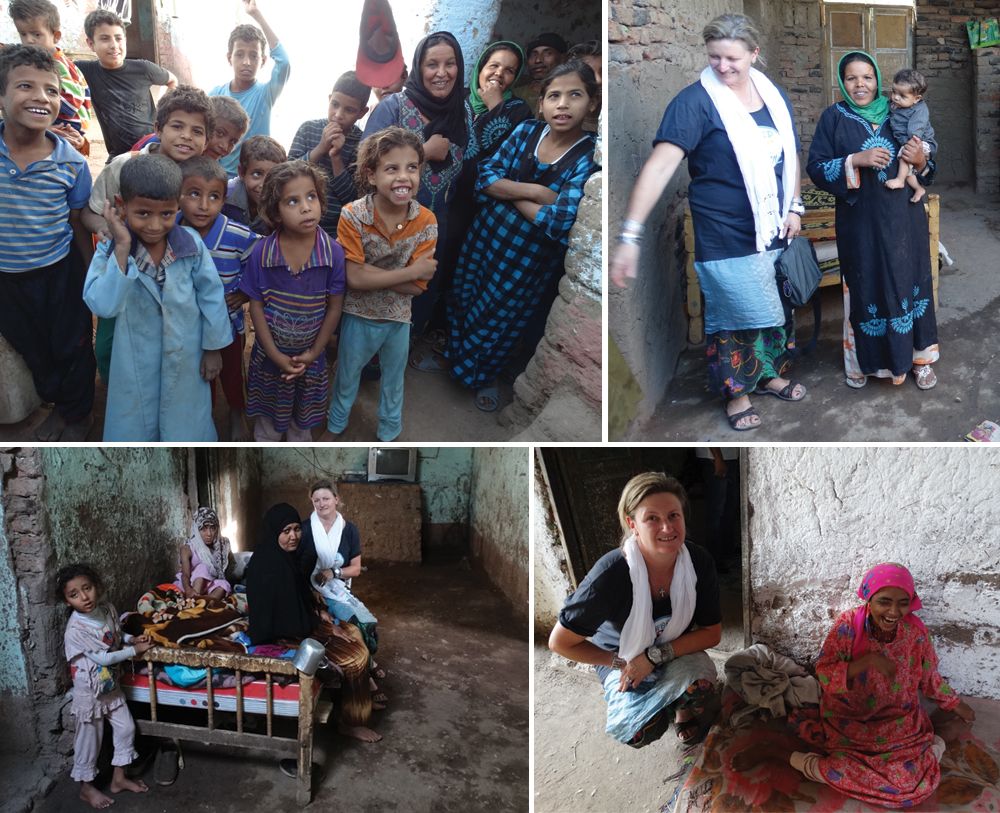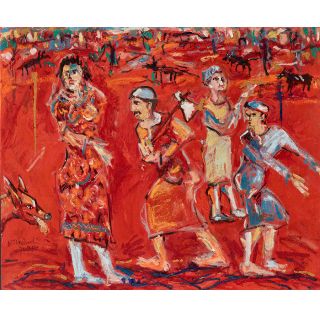 Village Life
Ibrahim El Tanbouli
artist #6/art #1
1170mmW 960mmH *print smaller than original
A percentage of sales of this artwork go towards The Little Stars of Luxor


Find out more about The Little Stars of Luxor: