Orangutan Foundation International

Malaysia
Orangutan Foundation International (OFI) is a nonprofit organization dedicated to the conservation of wild orangutans and their rainforest habitat. OFI also supports research on orangutans and forests, education initiatives, both local and international, and brings awareness concerning orangutans wherever it can. OFI is profoundly committed to the welfare of all orangutans, whether captive, ex-captive, or wild.
Established by Dr. Biruté Mary Galdikas and associates in 1986, OFI operates Camp Leakey, an orangutan research center, within Tanjung Puting National Park. OFI also runs the Orangutan Care Center and Quarantine (OCCQ) facility in the Dayak village of Pasir Panjang near Pangkalan Bun, which is home to 330 displaced orangutans, and helps manage the Lamandau Wildlife Reserve, where rehabilitated wild born ex-captive orangutans were released into the wild. Through its field programs, OFI also provides employment at these facilities for over 200 local Indonesians.
In 1971, Galdikas and her then husband, Rod Brindamour, arrived in one of the world's last wild places, Tanjung Puting Reserve in Indonesian Borneo. There were no telephones, roads, electricity, television, or regular mail service at that time. Before she left the U.S., she was told by her professors and others that it "couldn't be done"; she wouldn't be able to study orangutans in the wild. They were too elusive and wary, living almost entirely in deep swamps.
Before long, however, her hard work and determination had paid off. She set up "Camp Leakey," named after her mentor and began documenting the ecology and behavior of the wild orangutans. Four years later, she wrote the cover article for National Geographic Magazine, bringing orangutans widespread international public attention for the first time. The article was illustrated with Brindamour's photographs.
Today, the situation facing wild orangutans is far more complicated than when Dr. Galdikas first began her studies. As a result of poaching and habitat destruction, viable orangutan populations are on the edge of extinction and could be gone within the next 20 years outside of national parks and reserves. Understanding is the first step to action. As President of OFI, Dr. Biruté Mary Galdikas has studied orangutans longer than any other person in human history and has worked ceaselessly to save orangutans and forests, and to bring orangutans and their plight to the attention of the world.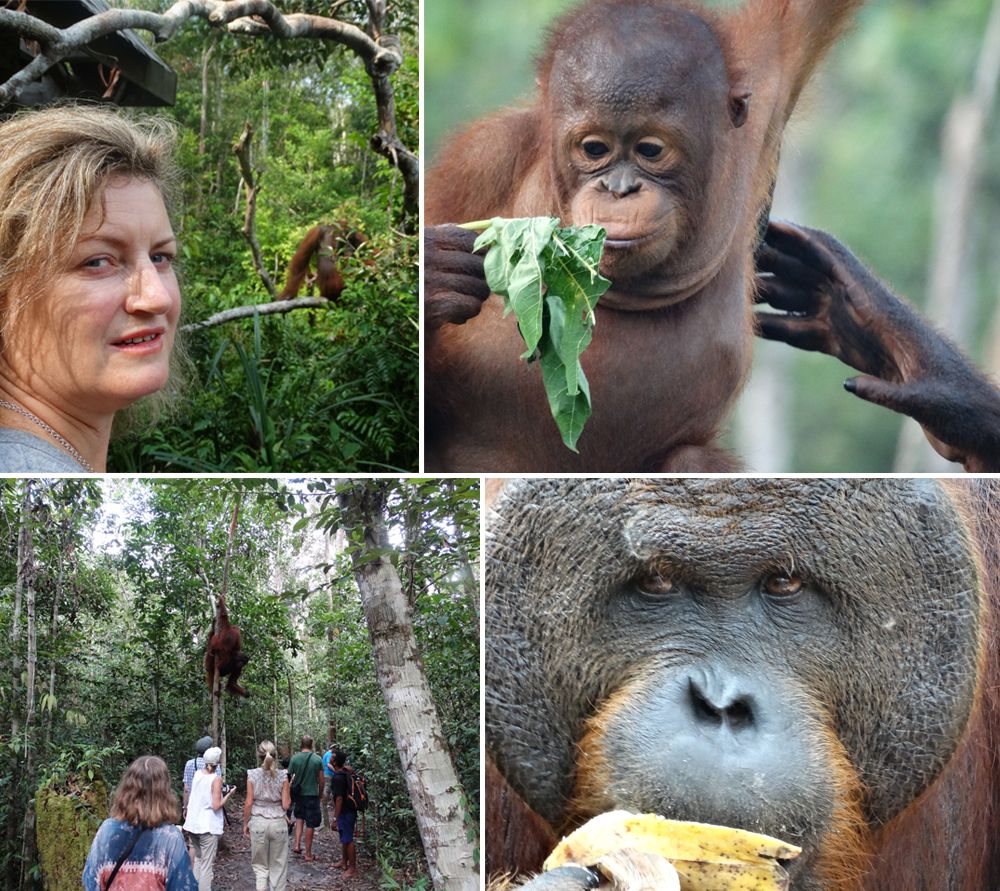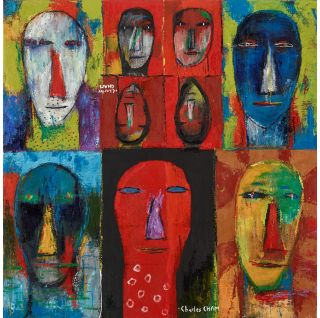 Beautiful Day
Charles Cham
artist #1/art #1
770mmW x 760mmH
A percentage of sales of this artwork go towards Orangutan Foundation International


Find out more about Orangutan Foundation International: